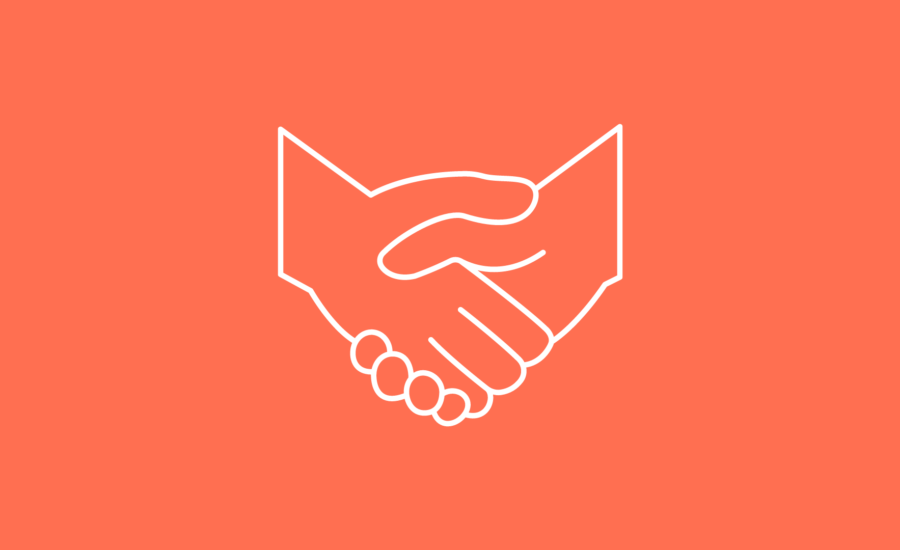 Startup
Corporate-charity partnerships: making your business stronger
This past Monday the non-profit sector celebrated "International Charity Day 2022". If you were already following us in the early days, you'd probably remember that our very first business iteration was a corporate-charity matching platform called G.APP17 (from Global Goal 17 about partnerships). So really corporate-charity partnerships have long been one of our favourite discussion topics. And what better occasion to explore it again and with a new kind of awareness?
We've since pivoted and our approach is more focused on helping businesses align to the Sustainable Development Goals and build sustainability plans with an impact. But we still strongly believe that partnerships between businesses and non-profits can be an added value for both.
So, here's our take on the matter.
3 reasons why corporate-charity partnerships bring value to your business
1. Employee motivation
Volunteering makes people happy and happiness boosts morale and motivation, which in turn enhance productivity levels. It's also true that employee volunteering programmes improve hiring and retention, making your company more attractive to talents.
"We found that engagement in corporate volunteer programs improved their connection with and opinion of the company"

Harvard Business Review
2. Customer engagement: the "feel good" factor
As a Greg Secker Foundation's survey reveals, if consumers knew a business gave a small percentage of its profits to charity:
➢ 43 per cent would have a more positive opinion of the company.
➢ 20 per cent would use the company over competitors.
➢ 17 per cent would recommend the company to friends/family.
People want to feel good about themselves and if your business can help them achieve that feeling they'll certainly let you know.
3. Giving back mindset
This is a less pragmatic reason, yet a crucial one. When you give to others unconditionally things will eventually work out for you. It's a simple rule of the universe. The more you give, the more you get.
3 things to consider when building successful corporate-charity partnerships
1- Be strategic
When looking for a new charity to partner with it's essential to focus on building long-term strategic relationships. Try to ask your stakeholders what they care about the most and don't just focus on a cause you (as the owner/founder/manager) care about.
In fact, the most effective way to build a successful charity partnership is finding a non-profit that contributes to Sustainable Development Goals close to your business. For example, let's assume you're a recruiting company working toward GOAL 10 (equal opportunities). In this case it would make sense to work with a charity helping young people from disadvantaged backgrounds find a job.
The more closely aligned you and your partner are, the more chances of building a successful relationship you have!
If you need a refresher on how the SDGs can help your business have a look at our article on the topic.
2- Be clear
Be absolutely clear and open on what you can offer to and need from your charity partner. This will not only improve mutual understanding, but also guarantee the strategic nature of your partnership. And remember to embrace difference. Always bear in mind that your charity partner is an expert on what their beneficiaries need, so make sure you follow their advice on what kind of projects are best for you to support. This will allow you to broaden your perspectives, learn from experts in the field and build something truly impactful together.
3- Be impactful
A partnership implies (at least) two parties: you – the business – and your charity partner. This means that your business should also be involved in the impact monitoring process.
Let me explain what this means. To make a partnership work you need to rely on collaboration and responsibility sharing. We've said it before, being clear and open is key here. So make sure to set clear goals, KPIs and priorities as part of each project you support. And most importantly, ask this question from the very beginning: what do we BOTH want from this partnership?
This will allow you to have a bi-directional conversation on the impact you'll make and enable both parties to respect the agreed timeline, achieve shared goals and measure impact successfully.
Overall, building a successful corporate-charity partnership is all about value-alignment and good communication. If you're keen to explore the benefits of these partnerships drop us a note. We can help your business identify your key Sustainable Development Goals and prioritise partnerships that are truly strategic for your company and all your stakeholders.