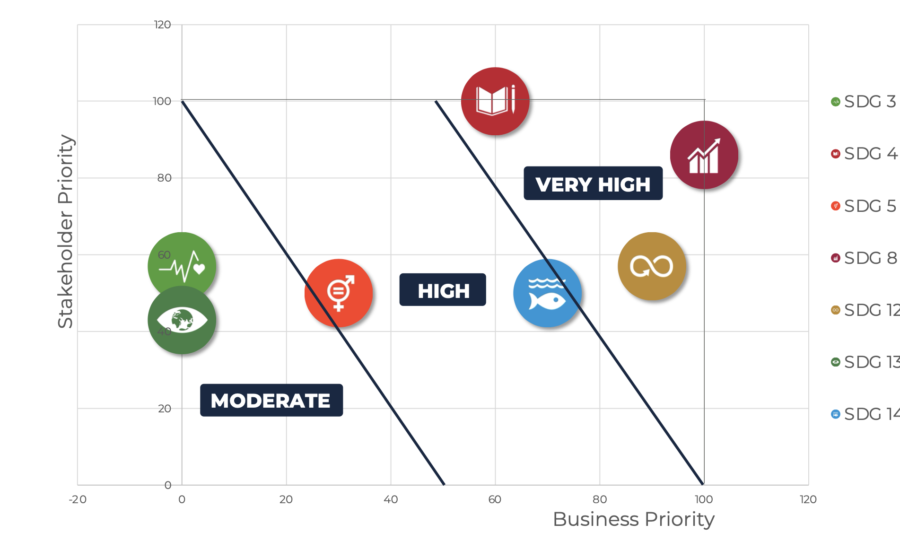 Startup
Purpose Mapping: what it is and how it can help your business become purpose-driven
In English the word purpose refers to "the reason for which something is done or created or for which something exists". When we think about purpose as a business, we're thinking about our core WHY. Why does your company exist? Why do you do what you do?
Certainly, the purpose of a business cannot just be distributing dividends to shareholders. We're looking beyond that, at how your business is contributing to creating a better world. When you're driven by purpose your aim isn't to be the best business IN the world, but to be the best business FOR the world. And that's a massive shift in terms of mindset – and results too!
Why you need to define your purpose
Just look at these 3 data points:
purpose-driven consumers now represent 40% of all consumers
64% of Millennials won't take the job if you don't show a purpose beyond profit
Gen Z are the first generation to prioritize purpose over salary
Numbers speak for themselves here. Purpose is the future of business and if you don't act on it soon the cost to your business will be massive.
If you're keen to understand more about how young people are changing business for good you should read this article.
The Purpose Mapping
At Prosperah we've made it our own purpose to empower other businesses to unleash their own greater purpose. And the Purpose Mapping was developed to help you do just that: create a business that is best FOR the world.
And how does it work? What we've realised is that a very powerful way to define and communicate your business purpose is by aligning it to the Sustainable Development Goals (SDGs). The SDGs are the "blueprint to achieve a better and more sustainable future for all".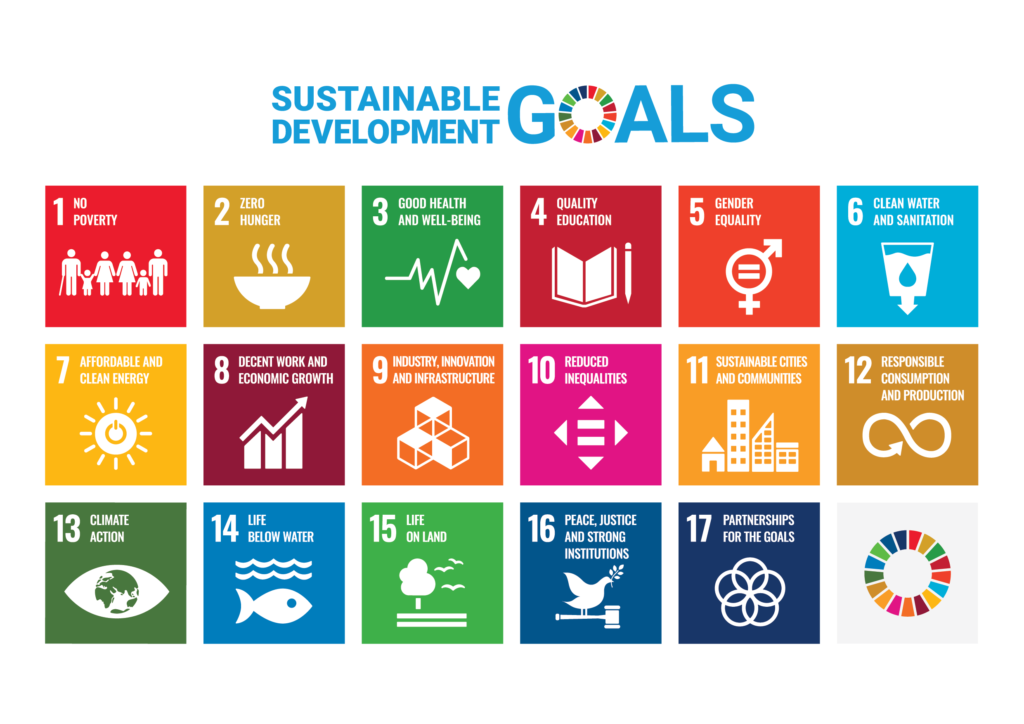 Therefore, when you align your business purpose to this agenda and identify 3-5 SDGs where you can make the most impact, you'll be officially on a journey to be the best business FOR the world.
So here's how it works in practice.
STEP 1: stakeholder engagement
We map your key stakeholders, both internal and external. Once we have a clear idea of who they are we launch a survey with them to understand their perception of your business in relation to broader sustainability issues.
From climate change to gender equality, from sustainable production to mental health and wellbeing. The aim here is to understand the areas of sustainability that are more relevant to your stakeholders, so that you can define your own purpose, action and communications based on their perception as well.
STEP 2: define business priorities
Once we've listened to your stakeholders and have a clearer idea of what they value the most, we'll do a similar exercise with your key decision-makers. It could be the Founders/Directors of the business or the Sustainability Manager, it really depends on who takes the decisions when it comes to sustainability and purpose for your business.
While with stakeholders we gather different perspectives, here the aim is to find an agreement between ALL the different decision-makers involved. A shared, common view.
Where does your business stand? What issues are more relevant to you? Where do you have the greatest positive and negative impacts? We'll guide you through a journey to identify your SDG priorities and the most relevant SDG targets underneath each key goal.
STEP 3: SDGs priority matrix
So by now we know what your stakeholders value the most. And we know which SDGs are more relevant to your business purpose. This means we have all the ingredients to put everything together and find commonalities. Below is an example of how we created an SDGs priority matrix for Encore Recruitment.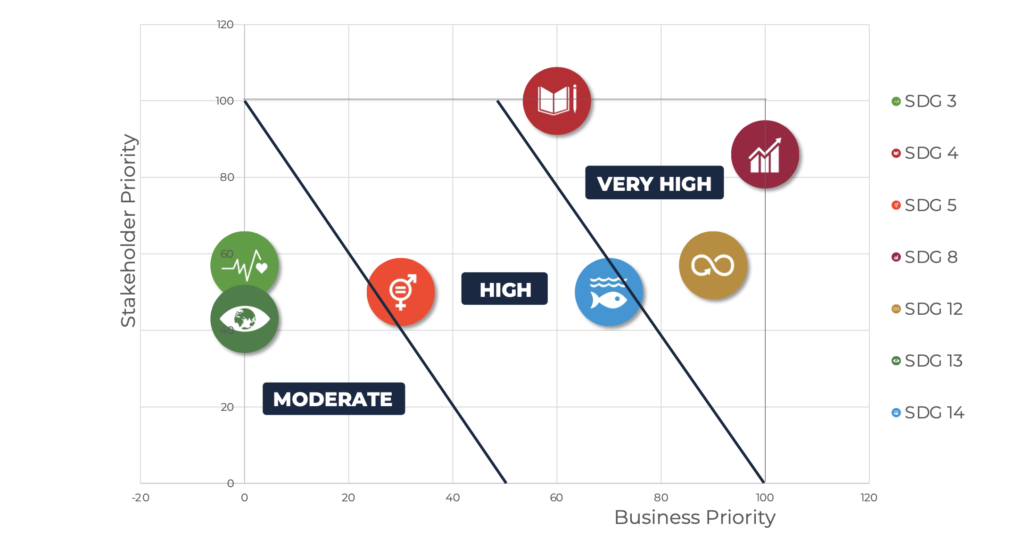 Following this exercise, the co-founder of Encore said: "It was the lightbulb moment of the year. It completely opened our thinking in terms of what we could and should do. I would totally recommend anybody to go through the exercise".
The Purpose Mapping comes with a full report, branded with your company's logo and all. You can upload it on your website under the "impact" or "sustainability" tabs. But most importantly you can use the material to think strategically about purpose and communicate it effectively to all your stakeholders. Thus attracting those customers and talents out there who are looking for purpose-driven businesses to buy from and work for.
Ready to be the best business FOR the world? Get in touch and unleash your greater purpose. 
P.S. we've recently launched our own Purpose survey and would love to hear your thoughts. You can help us define our internal SDG priorities and contribute in making a difference for people and the planet. Take the survey, it's 2 questions only 😊