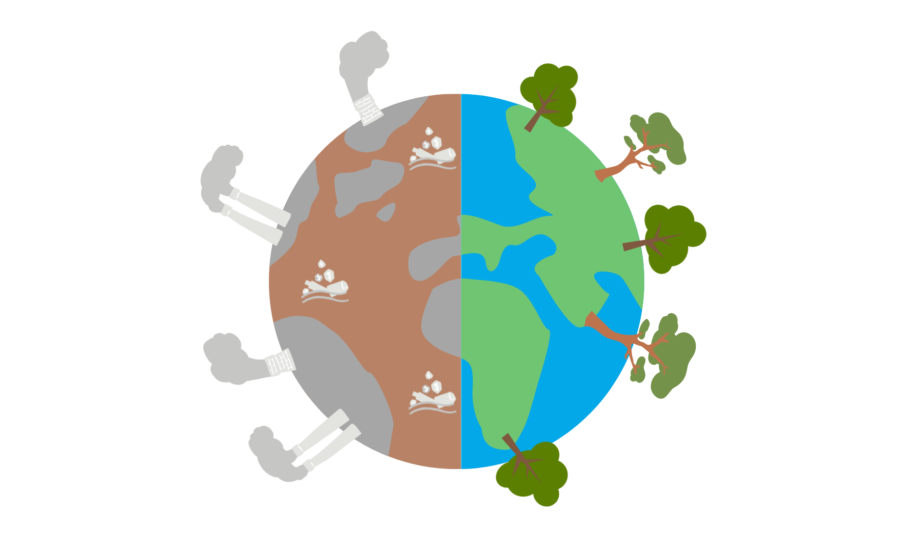 Startup
Sustainable supply chain: 3 steps to help your suppliers think and act responsibly 
Becoming a sustainable company… what does it truly mean? Certainly, it's about your own ideas and practices as a business. But that's not the whole picture. Try to think about your supply chain for a minute.
You could be a zero-carbon company yet work with suppliers who don't even measure their emissions. or you could have the most amazing mental health programme for your employees yet partner with companies who have very questionable working conditions for their own workforce. You get the picture.
To become a truly sustainable company you need to positively influence your supply chain too. Let's have a look at how you can get started.
1) Become a sustainability ambassador
A sustainability ambassador is someone who strongly believes in sustainability and adopts sustainable practices as part of their daily life. If you're reading this blog and thinking about your supply chain, chances are you've already initiated a sustainability programme at your company. That means you have something to say about it. Something that can inspire others to follow your steps and do better.
As a sustainability ambassador, your role is to engage your stakeholders in sustainability activities you're carrying out with your business. It means sharing your impact stories with your suppliers, with two main objectives in mind:
So they become aware that their customer (i.e. you) cares about sustainability,
So they can start somewhere, by following your updates and learning from your successes.
You should be aware that supplier engagement is one the most powerful ways to accelerate the transition to sustainable business. Usually, suppliers have the best interest of the customer in mind. They want their customers to be happy. And if their customers start to show a strong interest in sustainability they'll move toward that direction too.
As a customer to your suppliers, you have an incredible opportunity here to change how we do business.
2) Ask your suppliers about their practices
This is a more direct intervention you can put in place to make your supply chain more sustainable. While before we talked about inspiring your suppliers through your impact stories, here you'd be making a direct request to them.
If you're ready for this step and strongly believe your supply chain should be aligned to your values and purpose, then here's what we recommend.
Create a questionnaire to assess your suppliers on relevant areas of sustainability. Make sure you include both social and environmental questions. Certainly, you wouldn't want to work with a plastic-free brand that mistreat their employees? If you have identified your priority Sustainable Development Goals as part of your commitment to sustainability, you may want to use these to inform the questions.
For a detailed account on how to align your business purpose to the SDGs and engage your key stakeholders read this article.
Develop a traffic light system to rank your suppliers in terms of how sustainable they are. This is ideal especially when different people in you company purchase from different suppliers. It could become a standard methodology to include sustainability in employee decision-making too. With this system you'll have:


RED LIGHT GROUP: suppliers that are not commitment to sustainability with their products, services or practices and thus to be avoided/replaced (unless they commit to changing within a reasonable timeline).

ORANGE LIGHT GROUP: suppliers that show some commitment to sustainability with their products, services or practices, but only to a certain extent. You should only engage with these suppliers when there are no suitable options in the GREEN LIGHT group.

GREEN LIGHT GROUP: suppliers that show strong commitment to sustainability with their products, services and practices. You should prioritise companies in this group over all others.
3) Support your suppliers in this sustainable transition
If you're reading this you're probably ahead of (at least some of) your suppliers when it comes to sustainability. This means you're in a great position to help them.
To do that you could identify one person in your team to lead on supply chain sustainability. This person can schedule regular meetings with your suppliers to understand their situation and plan a strategy together. If you have developed a traffic light system, it may be worth starting with suppliers in the RED LIGHT and ORGANGE LIGHT groups.
Remember: this is in your best interest too. You cannot truly be sustainable if your supply chain isn't.
Your chance to be a sustainability ambassador: we've recently launched a new initiative to help our clients, partners and friend build sustainable supply chains. You can head to this LinkedIn post and use the comment section to tag someone you'd like to help on sustainability. We'll send them a free guide to start their own sustainability journey and make them (and your supply chain) more sustainable!
Get in touch for more details about this initiative.